Kenneth Douglas Stewart Anderson was an India-born, British writer and hunter who wrote books about his adventures in the jungles of South India. Kenneth Anderson was born in Bolarum and came from a British family that settled in India for six generations. His father Aryan Stewart Anderson was superintendent of the F.C.M.A. in Poona, Maharashtra and dealt with the salaries paid to military personnel, having an honorary rank of captain. His mother Lucy Ann née Taylor was the grand-daughter of John Taylor who, for his services, had been gifted land in Bangalore by Sir Mark Cubbon. Douglas like most British soldiers took an interest in sport hunting and influenced Anderson's interest in the outdoors and hunting.
Anderson went to Bishop Cotton Boys' School and also studied at St Joseph's College, Bangalore. He was sent to study law at Edinburgh but he quit studies and returned to India. He worked for fifteen years in the posts and telegraph department and later worked at the British Aircraft Factory in Bangalore (later HAL) in the rank of Factory Manager for Planning. He owned nearly 200 acres of land across Karnataka, Hyderabad and Tamil Nadu. In 1972 he was diagnosed with cancer from which he died in 1974. He was buried at the Hosur road cemetery.
Education: BISHOP COTTON BOYS' SCHOOL, St. Joseph's College
Kenneth Douglas Stewart Anderson
Indrajit Lankesh is an Indian filmmaker, producer, and director of Kannada, Telugu and Hindi films. He is also the publisher of the weekly Kannada tabloid Lankesh Patrike. He is the son of iconic writer, journalist and film maker P. Lankesh. Lankesh comes from a prominent family of journalists and media publishers. Born in Shimoga, Indrajit was raised in Bangalore. He did his schooling at Kumarans and College in St. Joseph College Bangalore.
Indrajit played cricket for Karnataka State Junior Level and South Zone Junior level, moving on to represent 1st division Karnataka League. They were champions then. Indrajit excelled at his sports and was awarded the Best Wicket-keeper Award by C Nagaraj -the then Secretary of Karnataka State Cricket Association. He as a sportsman and son of an iconic writer, journalist P. Lankesh, started a Kannada sports weekly –All-rounder. It grew to be the highest selling Sports Weekly in Karnataka with a readership of 500,000.
Indrajit Lankesh
Ravi Shankar is an Indian spiritual leader. He is frequently referred to as "Sri Sri", Guru ji, or Gurudev. He founded the Art of Living Foundation in 1981, a volunteer-based NGO providing social support to the people. Ravi Shankar was born in Papanasam, Tamil Nadu, to Visalakshi Ratnam and R. S. Venkat Ratnam. He is the brother of Bhanumathi Narasimhan.[4] He was named "Ravi" (a common Indian name which means "sun") because his birth was on a Sunday, and "Shankar" after the eighth-century Hindu saint, Adi Shankara, whose birthday was the same day as Ravi Shankar.[5] Ravi Shankar's first teacher was Sudhakar Chaturvedi, an Indian Vedic Scholar and a close associate of Mahatma Gandhi.[6][7] He holds a Bachelor of Science degree from the St. Joseph's College of Bangalore University.[8][9] After graduation, Shankar travelled with his second teacher, Maharishi Mahesh Yogi,[10] giving talks and arranging conferences on Vedic science, and setting up Transcendental Meditation and Ayurveda centres. In the 1980s, Shankar initiated a series of practical and experiential courses in spirituality around the globe. He says that his rhythmic breathing practice, Sudarshan Kriya, came to him in 1982, "like a poem, an inspiration," after a ten-day period of silence on the banks of the Bhadra River in Shimoga, in the state of Karnataka, adding, "I learned it and started teaching it" In 1983, Shankar held the first Art of Living course in Switzerland. In 1986, he travelled to Apple Valley, California in the US to conduct the first course to be held in North America.
Education: St. Joseph's College (1973)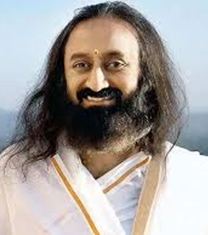 Sri Sri Ravi Shankar
Sindhu, known by her stage name Sindhu Loknath, is an Indian film actress and model. She made her debut in films, with a cameo role in Parichaya. She is recognized for her performances in Lifeu Ishtene, Drama, Case No. 18/9 and Love in Mandya. Born as Sindhu on 5 February 1987 in Bangalore in the Indian state of Karnataka, Sindhu Loknath was born into what she calls "an extremely conservative family".[4] She obtained a Master of Science degree in Biotechnology from St. Joseph's College of Arts & Science, Bangalore.She Pre-domoninantly acts on Kannada movies. She took to acting and made her debut appearing in a cameo role in the 2009 Kannada film Parichaya
Education: St. Joseph's College
Sindhu Loknath
Congratulations Major Pradeep Shoury Arya, I.R.S, an Alumnus of St Joseph's College. currently posted as the Additional Commissioner Income-Tax, Mumbai was decorated with SHAURYA CHAKRA, during the Republic Day, 2018, for valour and gallant action during his attachment with the Elite Parachute Regiment (Special Forces), in Counter Insurgency and Counter Terrorism (CICT) Operations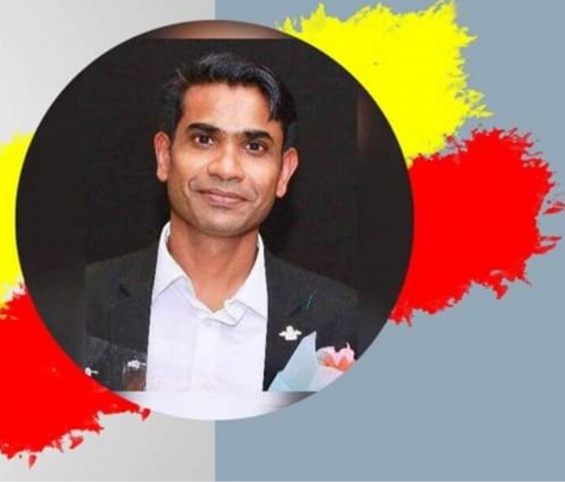 Major Pradeep Shoury Arya, I.R.S
The Alumni Association is elated to announce the appointment of our association President, Mr Lakshminarayan, as the Advisor to Chief Minister of Karnataka. Mr Lakshminarayan IAS (Retd) is of the Karnataka cadre.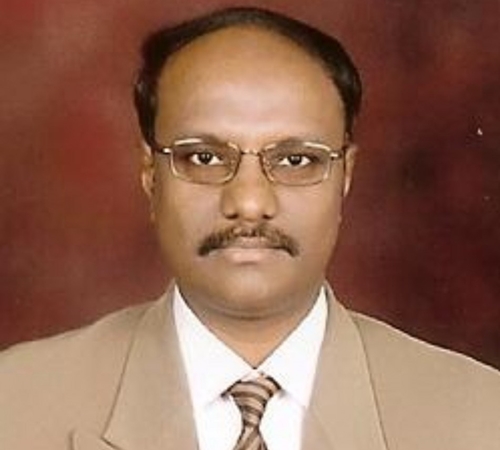 Mr M. Lakshminarayan IAS (Retd)
St Joseph's College (Autonomous) and the Alumni/ae Association, congratulates Dr Prateep V. Philip, IPS, distinguished alumnus of our college, on being promoted to the rank of Director General of Police, Tamil Nadu.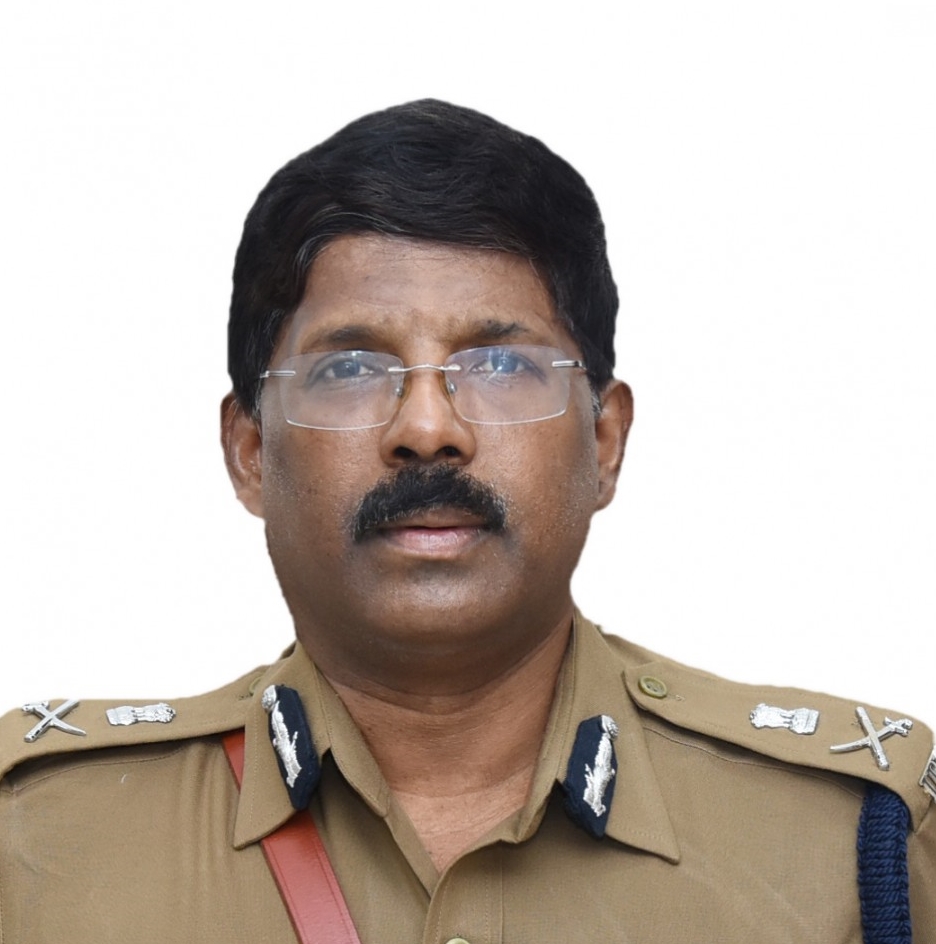 Dr Prateep V. Philip